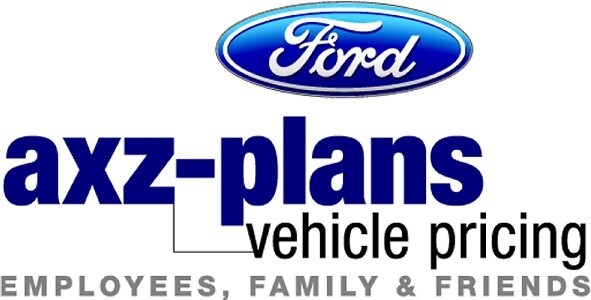 Many of our customers are eligible to receive special pricing on new Ford and Lincoln vehicles.  Employees or retirees of Weyerhaeuser, NORPAC, Georgia Pacific, Kaiser Permanente, Foster Farms, Radio Shack, Safeway, Fred Meyer (Kroger), Home Depot, Lowe's, United Parcel Service, and others can save THOUSANDS from suggested list prices.  Don't see your company?  Contact us for further information and ask us about the 'X-Plan' .
(You may also want to contact your employer's human resources department to find out if you are eligible for extra savings on a Ford or Lincoln car, truck, SUV, or crossover utility vehicle.  Just ask about "X" plan.)
1. OVERVIEW
The New Vehicle Purchase Program (X-Plan) also known as the Partner Recognition Program, is offered by Ford Motor Company to the employees, retirees, spouses and other household members (driver's license required for proof of residency) of selected Tier 1 suppliers, business partners, fleet partners and special organizations having a unique relationship with the Ford Motor Company. Participation in the program is contingent on the Partner Company's continued relationship with Ford Motor Company and will stay in effect until terminated by either party upon a thirty (30) days prior written notice provided to the other party. Ford Motor Company may terminate this program upon thirty (30) days notice at its respective sole discretion. 
2. PROGRAM DESCRIPTIONS AND ELIGIBILITY
X-Plan Partner Recognition:An eligible Partner Recognition employee or retiree may generate up to two (2) PINs per calendar year to be used towards the purchase/lease of a new vehicle for them or members of their households as noted below (see PIN Generation for details):
Employees (full time, part-time and contract), retirees and spouses of eligible Partner companies (suppliers, fleets, etc.) and members of specific organizations or groups.
Residents of the same household as listed above(driver's license required for proof of residency).
Participation is by invitation only as determined by Ford Motor Company. Not all suppliers, fleets, etc. are eligible.
3. PROOF OF ELIGIBILITY
For employees of eligible partner companies, you must provide a recent pay stub, company I.D., W-2 or company healthcare card. All are acceptable items to verify employment. (Note: business cards will not be accepted as proof of employment).  The dealership must list the company or organization's name on the AXZD-Plan Pricing Agreement.
For residents in the same household as the eligible employee/retiree, driver's licenses' will be required for proof of residence.
For membership-based partner companies, you must provide a membership card that indicates a 60-day minimum membership.
4. PRODUCTS  Eligible Products
Current Ford and Lincoln model year and prior model year vehicles sold in the United States.  See your local dealer for vehicle eligibility.
Vehicles may be ordered from production or, if the dealer agrees, may be selected from the inventory of the dealership. Dealers are not required to participate, but if they do, they must be an authorized Ford Motor Company dealer for the product sold and agree to abide by the New Vehicle Purchase Program guidelines set forth in this document.
Prior model year vehicles may be purchased or leased while supplies last for products under X-Plan. See your selling dealer for details.
Dealer demonstrator units (no mileage restriction). No additional discount is permitted beyond incentives compatible with an X-Plan deal.
Ineligible Products
Certain commercial use or specialty products and certain "low-supply" vehicles as defined by Ford.  Click here for a specific list of Ineligible Products
Used vehicles.
Driver training vehicles.
All Aston Martin vehicles.